Eat your way to a healthier you.
Thanks to modern science, we know that creating the right conditions in your gut for good bacteria to thrive can help to improve digestion, increase energy, boost immunity, and help you maintain a healthy weight. Adding fermented foods to your diet is fun, delicious, and all-natural way to make that happen.
learn more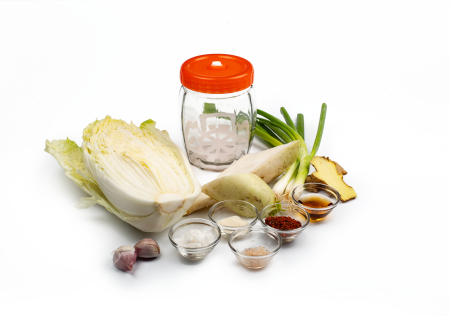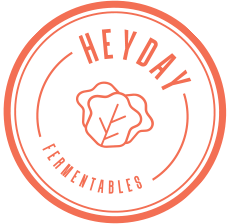 Always healthy. Always delicious.
Do it yourself doesn't mean doing it alone. Fermenting your own tasty, healthy food at home is easy. Our Heyday kits arrive with everything you need—reliable hardware, proportioned ingredients and simple instructions to help you fill your Kaboodle and start enjoying good food and better health.
Reliable fermenting vessel

Preproportioned Canadian sea salt and seasonings

Recipes you can trust

Simple step-by-step instructions
How it Works
1
Order a kit
Choose one of our exclusive recipes and receive the ingredients and a fermenting vessel.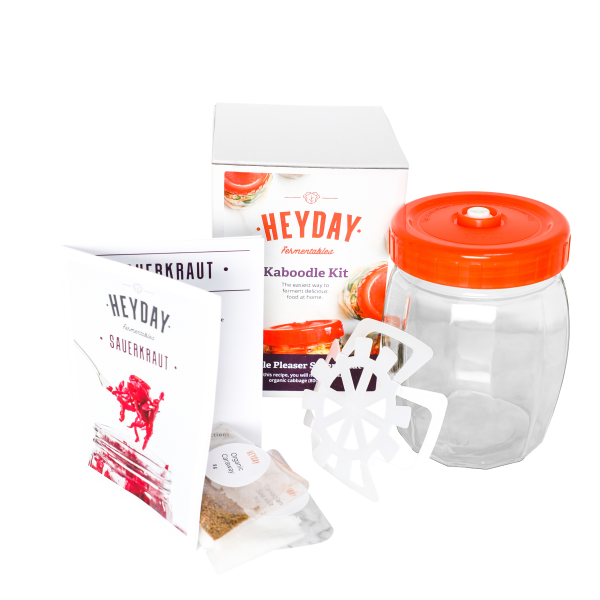 2
Mix things up
Follow the recipe to chop the ingredients, fill and seal the vessel, and guarantee perfection.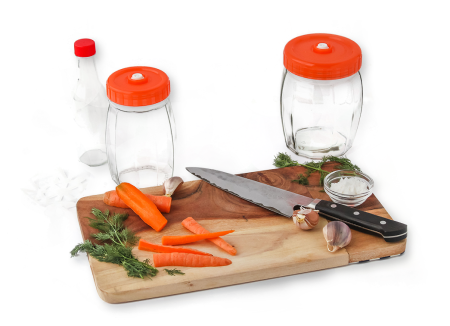 3
Eat well, feel good
With a lasting supply of fresh fermented food, you can eat well and feel good about it.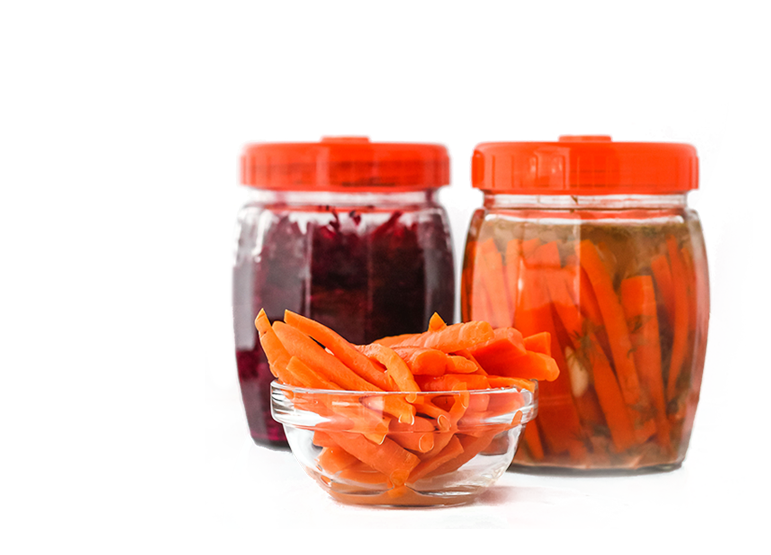 Fermented food tastes great. Scientists say it's great for you.
While we're busy perfecting fermented food recipes, actual scientists are hard at work looking into the health benefits of consuming foods rich in live probiotics. What we've read has inspired our fermented food journey, and we're sharing those resources with you on the Heyday blog.
Learn More